Mercedes SLR McLaren Turned Into Crap
What The Fuck was this man thinking?
Swiss entrepreneur Ueli Anliker went completely nuts (while on drugs and pretending to be Stevie Wonder?) and added some extras to a normal Mercedes SLR McLaren.
The garish body has 25 layers of red paint with 5kg of gold dust worked into it. Each of the car's wheels are covered in 24 carat gold as are the headlights and door sills. The car's supercharged 5.4-litre engine has had power boosted from 640bhp to 999bhp - giving it a top speed of more than 210mph. Inside, there are jewelled indicators, a gold-trimmed interior and steering wheel and ruby-covered switchgear. In total there are more than 600 rubies within the car's interior. Mr Anliker is now selling the Mercedes with a 'minimum' price-tag of $11-million - making it the world's most expensive vehicle for sale on the open market. Good luck finding a moron, our prediction is that he'll either be from an Arab state or Soviet.
1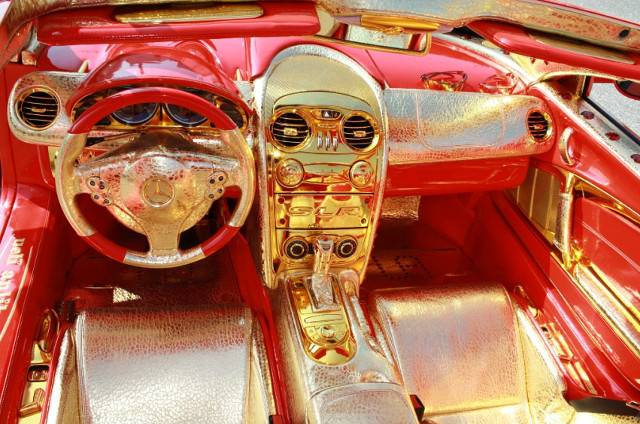 2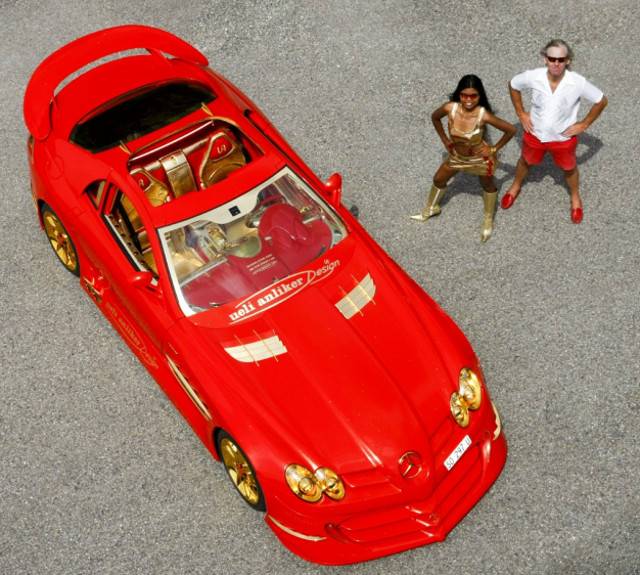 3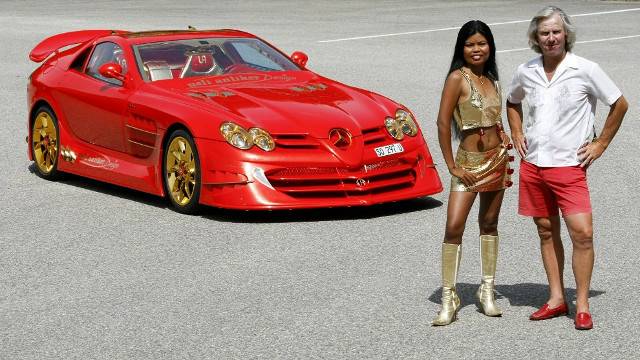 4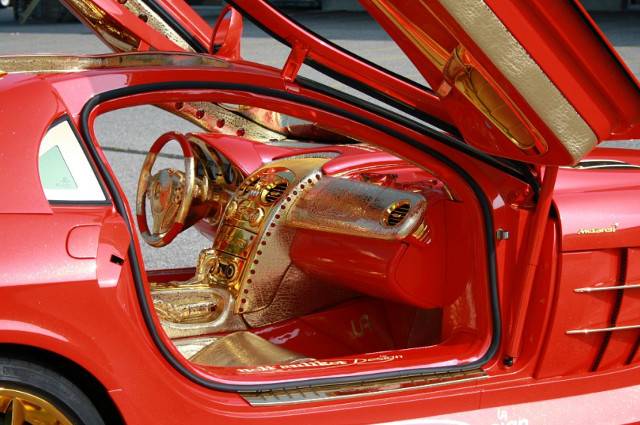 5
6
7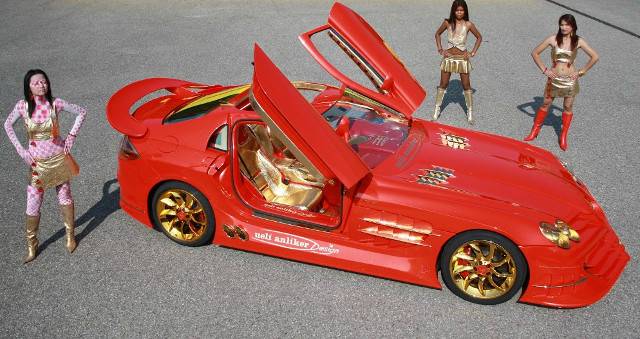 8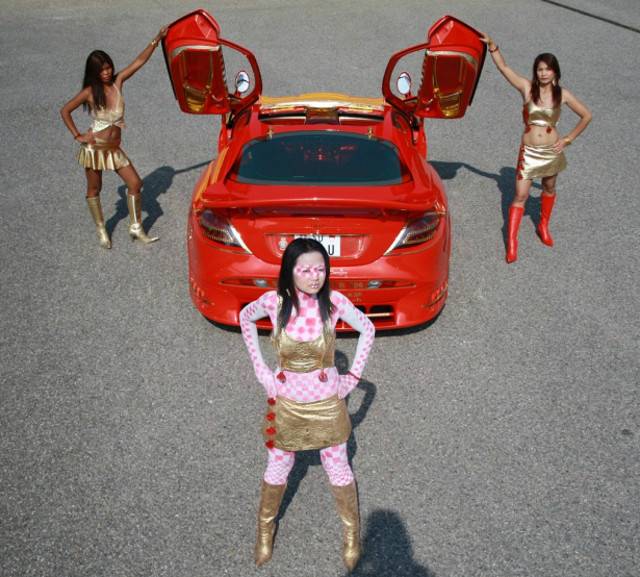 9
10
11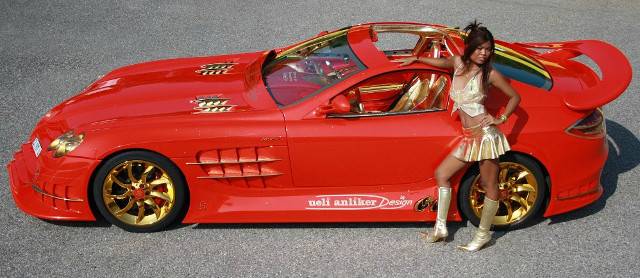 12